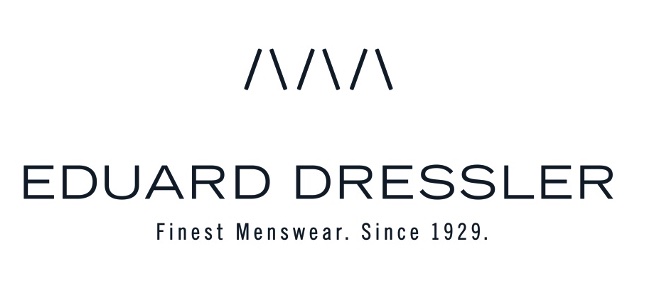 MADE TO MEASURE – UNIQUELY TAILORED
Sie suchen das Besondere und schätzen einen modernen, maskulinen Stil auf höchstem Niveau? Dann wird Sie der Made to Measure Service begeistern. Erleben Sie das un-beschreibliche Gefühl eines perfekten Anzugs, der nach Ihren individuellen Wünschen gefertigt wird.
Jahrzehntelanges Knowhow und die Kultivierung der traditionellen Schneiderkunst zeichnen EDUARD DRESSLER für den unvergleichlichen Qualitätsanspruch aus. Präzise Arbeitsschritte und die perfekte Schnittführung garantieren ein unbeschreiblich leichtes Tragegefühl. Dabei kommt es auf die sensiblen Details an, die mit kompromissloser Leidenschaft auf Sie abgestimmt werden.
Einzigartiger Look und persönlicher Stil. Von Slim Fit bis Comfort Fit stehen unterschiedliche Passformen und Modelle zur Auswahl, die Sie mit verschiedenen Revers- und Taschen-formen, Abfütterungen und vielen Detaillösungen individualisieren können. Eine Auswahl von über 300 feinsten Stoffen der besten Webereien Italiens wie Loro Piana und Barberis machen die Auswahl des Oberstoffes zu einem haptischen Genuss. Sie werden dabei persönlich beraten und kompetent unterstützt.
Entwerfen Sie Ihren einzigartigen, smarten Business Look, der perfekt zu Ihrem Stil passt.
Ihrer Kreativität sind keine Grenzen gesetzt. Anhand unterschiedlicher Passform-Muster wählen Sie Ihren Fit aus. Nach der Auswahl der Oberstoffe wählen Sie die feinen Details, die Ihr Unikat so unverwechselbar machen. Dazu stehen unterschiedliche Dessins für das Innenfutter und ein ausgesuchtes Sortiment edler Knöpfe zur Auswahl. Abgerundet wird der Look durch Kontrastknopflöcher sowie einen farbigen Unterkragenfilz. Als individuelle Note erhält Ihr Kleidungsstück noch Ihre ganz persönlichen Initialen.
Vereinbaren Sie gleich einen Termin mit uns.